Customers often ask me to take newborn photos with pets. Should such photographs be made? The answer is – absolutely yes!
Pets are a great addition to create an even more interesting and perfect picture with your baby.
It is common knowledge that babies and animals steal the show, and that is true. The pet knows that the baby is a member of the family, and a special bond is created between the new addition to the family and the faithful friend. In addition, this is a family picture in every respect, since the pets are an inseparable part of the family.
For example: The dog is like the baby's big brother, the pet protects the baby and of course adds a lot to the composition of the picture.
So if you have a sweet pet, don't think twice, you should include them in the photoshoots, for beautiful newborn photographs.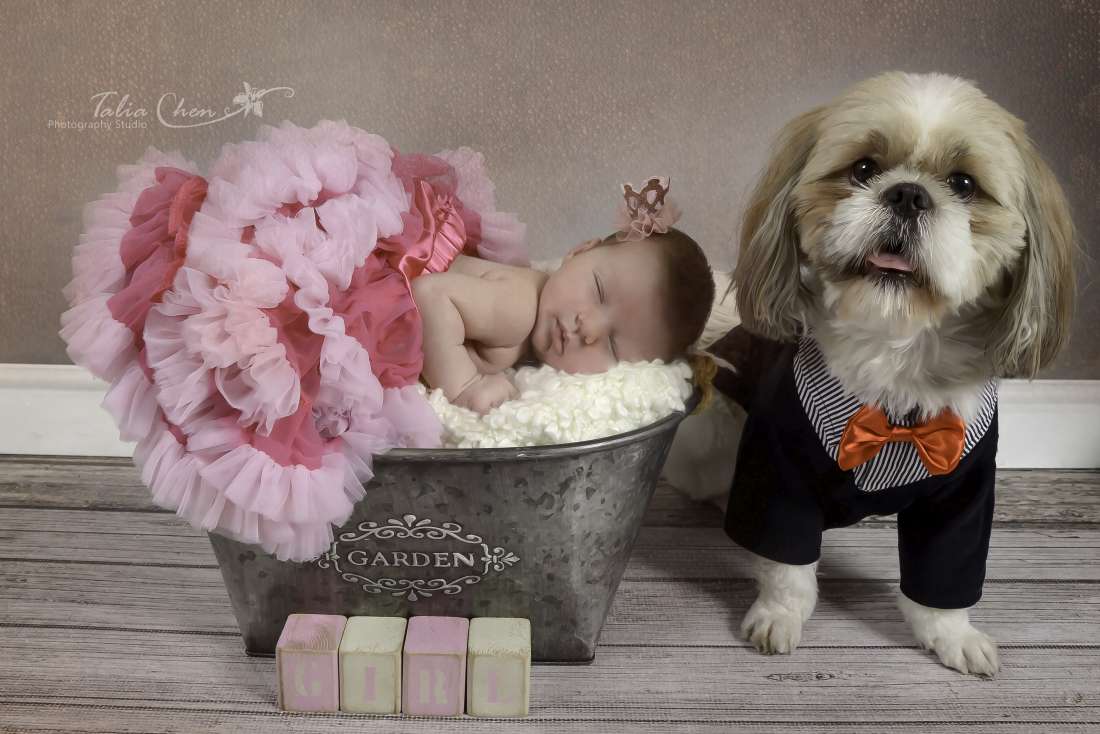 צילומי ניו בורן עם חיות מחמד
צילומי ניו בורן עם חיות מחמד
צילומי ניו בורן עם חיות מחמד
צילומי ניו בורן עם חיות מחמד
צילומי ניו בורן עם חיות מחמד